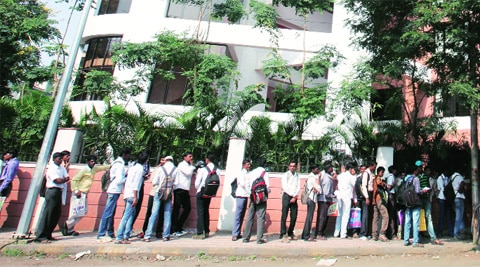 With a total of 3,67,896 candidates appearing for the first paper (D.Ed qualified) and 2,24,094 appearing for the second paper (B.Ed qualified), only a meager 4.43% qualified in the first paper and 5.95% in the second. it is noticed that the worst performance were recorded in English and Urdu medium papers in the first and second papers combined gave the qualifying percentage as 1.99 and 1.78 respectively.
The results revealed the abysmal plight of education in the state when it was declared on Friday, 7th of March. Remarkably, the performance of the students belonging from the backward classes were better than the ones from the open category; 4.14% and 4.5% backward classes and disabled students have qualified whereas only 2.13% got through from the open category.
As per the Right to Education Act, 2009, the TET exams are mandatory for recruiting teachers for all the states. This was the first TET  exam that was conducted by Maharashtra and therefore, only candidates who have qualified the TET will be eligible for teaching jobs.