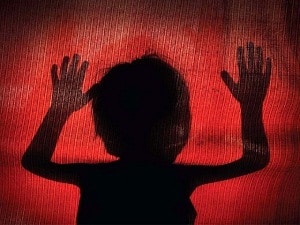 New Delhi: Another news of sexual abuse comes from the city notoriously known as the rape capital of the country. This time the victim is a five-year-old girl. The nursery school student was repeatedly sexually abused by her school cab driver, Vipin Kumar.
The girl, a resident of Defence Colony in South Delhi, repeatedly refused to go to school for a fortnight citing fever and nausea. Her reluctance to go to school, even after recovering from her illness, in the cab raised suspicions in her parents mind.
On being asked further the girl revealed that the driver would make her sit on his lap and touch her private parts. He even threatened her when she cried out in pain. The horrified parents filed an FIR with the Govindpuri police under sections of Rape and Protection of Children from Sexual Offences Act (POCSO).
The accused was arrested within three hours of the FIR being registered. He initially refused the allegation but later broke down and confessed. Kumar has been remanded to 14-day judicial custody in Tihar Jail. The police are further investigating whether other children, who used to go in the same cab, were subjected to the same behavior or not.
Read more at – http://timesofindia.indiatimes.com/city/delhi/nursery-girl-sexually-abused-by-school-cabbie-in-delhi/articleshow/39712134.cms