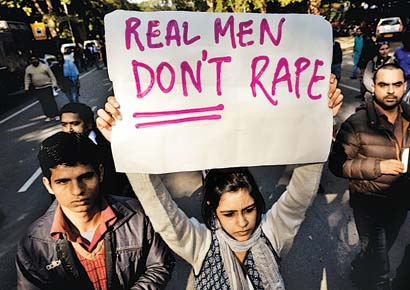 The session court in Saket found all four men accused of rape and murder of a 23-year-old girl in Delhi last December were found guilty. They were found guilty on all 13 counts.
Judge Yogesh Khanna praised the police in their swift action in apprehending the culprits and a thorough probe, while mentioning that the maximum sentence may also be death. The sentencing will take place tomorrow.
A small protest broke out in the premises of the court where people were demanding for the death penalty.
Last month, the youngest accused in the case was sentenced to three years in custody, the maximum penalty for a juvenile, which drew serious flak from protestors.
Follow the story here.